11 Travel Gifts On Amazon You Never Knew You Could Buy
Today we're IN THE GIFT BOX, Buying gifts for most of your family and friends is difficult enough, but what about that one friend who is always on the go? You want to show them how much you care by giving them something useful. To ensure that your gift isn't thrown away or sits on a shelf collecting dust, we've compiled a list of unique gifts for travelers that you have never thought of.
11 Super Cool Gift Ideas Comin' Up…
Today I'm going to share with you my top 11 picks for travel gifts that you can buy.
#1 Theft Protection Travel Money Belt
Unlike others, money belts can provide peace of mind. To keep important items safe from the sticky fingers of pickpockets the pouches are securely worn beneath clothing. Even though the prying eyes of the thieves are no strangers to money belts, jumping through the hoops is not likely to happen in such a way.
You can wear them around your waist or chest. Indeed the best way to ensure that your cash, credit cards, identifications, and other valuable small items aren't easy targets for theft.
#2 WACACO Nanopresso Portable Espresso Maker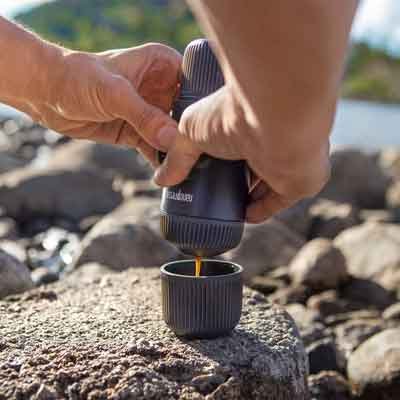 For coffee lovers, the problem always comes on the road to getting a good caffeine fix. Whether your friend travels for work or goes off the beaten track, if your traveler friend will not sacrifice quality, and travel a little more slowly, this is of great value and of weight class.
Luckily, your traveler friend doesn't have to big 10kg expresso machine when based out of a car, brought to a vacation house, or on your next camping trip.
#3 Camera Lens Coffee Mug
This is really a fun gift to buy for any photographer in your life. Yes, these mugs are pretty funny, but they also work perfectly! From keeping things hot to managing to look like the real thing, this helps add to the charm.
It has also a lot like the typical travel lid you can expect from other travel mugs you already own.
#4 Collapsible Water Bottles
Super easy to carry, collapse very easily, and fits anywhere. Not only traveling but also when running errands, hiking, camping, etc. collapsible water bottles should be on the list because they are super lightweight for any backpackers.
If you are looking for the best travel gift and you're on a tight budget, this is an ideal option for any traveler.
#5 Handheld Mini USB Rechargeable Portable Fan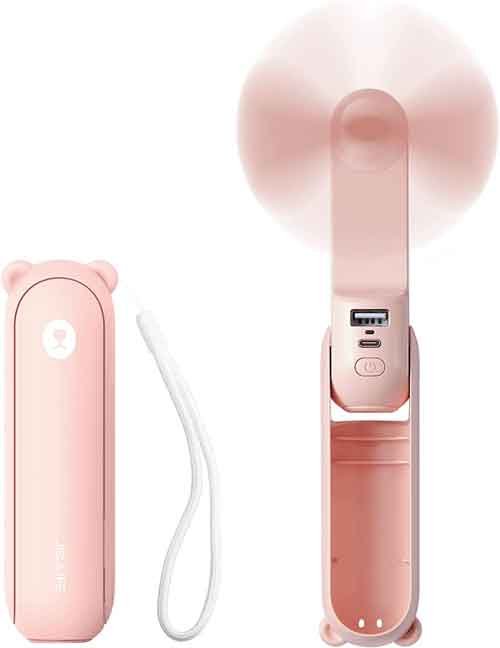 It's summertime and you wish cool air would follow you wherever you go? Wait for a second…it's coming up
Unlike many others, this adorable mini handheld fan is USB rechargeable and keeps you cool when riding in a bus, airplane, or car. You can either hold them in one hand or easily move them around.
#6 Secret Hidden Pocket Travel Scarfs
Don't wanna carry everything in a backpack or your travel purse? Enter the hidden pocket scarf!
Whether it's your money, passport, phone, credit cards, ID, or any smaller items they allow easier and quicker access keeping them safe. Easy to pack, carry, and with an infinity design they keep you warm and fashionable.
#7 Tile Mate Bluetooth Tracker
This Tile Mate Bluetooth Tracker can slide into a bag, stick to the surface of an object and attach to the things you care about. If you happen to accidentally drop an item while out and about, there's a high chance that you'll be able to recover whatever you've lost.
This tracker will help make sure you never lose your valuables again on and go.
#8 HoodiePillow Inflatable Neck Pillow for Travel
Most Travel Pillows are inflatable for easy use and storage, particularly when traveling and limited on space, and with the addition of a Hoodie, what could be more perfect? An ideal pillow is all you wish for when you need to get some shut-eye on a long trip.
We also featured this product in "5 Inflatable Hoodies With Neck Support Pillow Every traveler Should Have" for any travel sleepers out there.
#9 Portable Mini Power Bank with Flashlight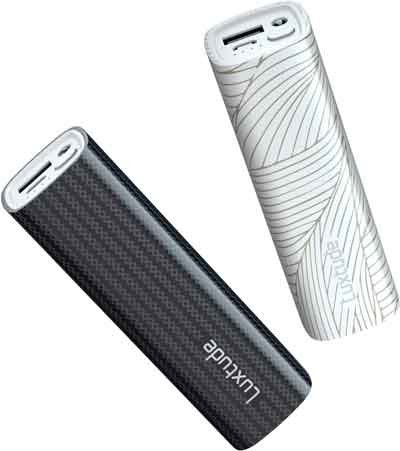 Whether you're away from home for travel, work, or play, the best small power banks can keep your go-to devices charged without taking up precious space means they are small enough to stick in your pocket.
Mini portable chargers are all you need to keep your phone's battery juiced up on the go.
#10 Scratch Off World Map Travel Tracker
Simply record all the travel adventures, a scratch map is all you need to buy or give as a gift to your travel friend.
This is something every traveler would enjoy. Easily gives a roadmap to planning holidays, and motivates family, and friends, to travel more which is what every travel lover dreams of.
#11 Pocket Size Umbrella For Travel
If you don't like anything weighing you down during the time of travel, the pocket-size umbrella must be on the list.
It's so light and tiny that doesn't even remind you it's there when you peer into the bag. And of course, it works perfectly as that normal-size umbrella you already own.
People also loved reading: 30+ Gift Ideas For Someone Moving Away