Why Should You Keep A Bread Clip In Your Wallet [12 Smart Hacks]
Many of us kept wondering "why to keep a bread clip in your wallet when traveling?". We even thought about why we need bread clip in wallet in this modern world where we are using high-tech gadgets frequently. Well! there may be different thoughts and also purposes, moreover I would like to give diverse perspectives on this bread clip uses and hacks.
Is there really a "bread clip travel hack" that claims "always keep a bread clip in your wallet when traveling?"
Did you have ever heard about the hacks for plastic bread clips before?
Yes, there are a few different reasons why people speak of this Travel hack. Depending on what you're trying to prepare for, there's a different reasons for "bread clip uses" in various situations.
We'll come to know with a few bread clip hacks that are definitely worth applying. Thought, especially for valuable assets like a wallet, you cannot take risks complicating with it.
Despite all, sure there are a few unique hacks that are sincerely great.
Why Should You Keep A Bread Clip In Your Wallet While Traveling Here's Why
So you've just finished a loaf of bread and all that's left is the bag and a tiny square of plastic bread tag. But don't throw it, there are lots of hidden uses for a bread clip that'll make you want to hang on to these little squares.
When I studied this, I was wondering how I could present a clear point on these "bread clip hacks". But yes, I found the tricks that actually had the potential to get the work done.
Here are 12 genius uses for bread tags that you never knew about.
1. Bread Clip Travel Hacks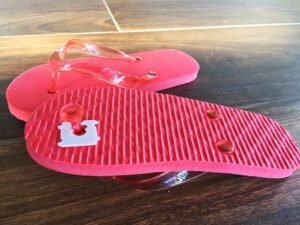 If you're like most people, you have a ton of bread Tags laying around. They accumulate quickly in drawers and on kitchen countertops, and they're one of the most common fasteners used on packages of bread and baked goods. But did you know you could get more use from them than you thought? Here's one neat bread tag hack.
Life hack: save your thongs!
A lifesaver for anyone who's ever broken the thong or strap of their flip-flops at the beach or pool.
After enough use, those straps seem to weasel their way out of the sole, making them nearly impossible to wear comfortably. But these plastic Tags ensure a snug fit. One of the finest bread clip travel hacks!
2. Big Secret For The Music World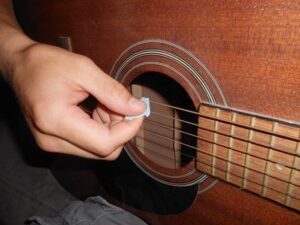 It makes a great guitar pick if you're caught in a gym or outdoors without one. It's the music world's best-kept secret.
3. Quick Jugaad For Fashion Approach
Punch different-sized holes into the Tags and thread all sorts of rings and chains through them to create an intricate and unique necklace. Now you can make all kinds of fashionable jewelry with ease.
4. Use it as A lucky Tool
Keep a bread clip inside your wallet and use it whenever you need to scratch any lottery papers or cards.
5. Instant Creative Gift Decor
If you never know some of these Amazing Travel Gifts On Amazon that You Could Buy then sticking with a bread clip could be an excellent option for you to avoid getting embarrassed.
It can be annoying whenever you're looking outdoors for an extra special something to add to gift bags.
You don't want anything too fancy. Just a creative addition to the bag. With bread Tags, you can make decorative fasteners. Like these blushing snowmen faces, the recipient will surely be impressed.
6. Keep The Party Going With Drink Hack
Losing track of your wine glass at a party is so frustrating.
Whether you stepped away to use the restroom or you became so caught up in your conversation with other guests, it's easy to mix up glasses by accident. With these Tags as unprepared charm, you'll never mix up your drinks again.
7. Easily Identify Your Keys
For some reason, we seem to accumulate more keys as life goes on. We may not even use most of them anymore, but that doesn't mean it's not headache-inducing. Trying to comb through a whole chain of them easily.
Label keys for different uses to avoid frustration altogether. Easily figure out the personalized keys for you to take along with you as needed.
8. Stay Away From Tangling
It's safe to say that everyone loves listening to music, but tangled headphones can be a huge speed bump between you and your funky tunes.
Use a plastic bag to stop headphone cords from tangling in your pocket or purse and get straight to that rhythm.
Other Bread Clip Life Hacks
9. Organize Electronic Device Chords
Anyone who owns electronic equipment of any sort knows what a struggle it can be to keep the cords organized. Placing a plastic label on each cord will eliminate wasted minutes spent trying to figure out which cord corresponds to which electronic device.
10. Easily Keep Rubber Bands Together
Whenever we need to use rubber bands, it always seems like we can't locate enough of them, even though we know they're somewhere in our house. Use Tags to stop them from migrating all over the home and instead keep them together in one drawer for easy access.
11. Keep Your Tape Always Ready
Although a roll of tape can be small, it can cause heaps of frustration. We've all spent time trying to find the end of the tape, and without fail, it becomes impossibly stuck to the rest of the role.
Luckily, maintaining the edge is super simple with a plastic tag.
12. Get Rid Of Getting Your Phone Dead
keeping your phone charged is of the utmost importance. Nowadays, when it dies, you feel lost. After all, what are you supposed to do now that all of your apps and phone contacts are inaccessible? No worries.
Keep your phone cord at the ready by attaching a tag to your desk so you'll always remember to charge it.
How Much Helpful Is Bread Clip Life Hacks?
This is genius use for bread clips, most people have never even thought of life being full of nagging little problems that just don't seem to have solutions. Your headphone wires get tangled in your pocket. Wine glass lances are accidentally swapped at parties. Flipflops falls apart!
Don't you wish there might be a cheap and easy way to solve these annoying issues?
Most of the time, when we run into these irritating situations, we're not even aware that the perfect solution is actually hiding right under our noses.
And while there are plenty of handy DIY fixes that employ everyday household belongings, there's only one that deserves special attention for its versatility; you'd never guess that bread tags.
Those plastic tabs that keep your packages of bread wrapped do so much more than prevent your favorite bread from going stale.
So What's Next?
Thanks for reading this article on bread clip-in wallets for travel use.
Like what you've read? Make sure you bookmark this page and pop back soon, we're constantly adding new facts-articles.
Ready to read something else now?
Check out our article on
Article Sources